"Rail routes that are a complete journey in themselves!"
Railway in India carries a different meaning to different people. For some, it is just a mode of land transport but for others, it is a medium of fun and memories. Some travel hours from one corner of the country to another corner and for some it is routine. Here is a list of 10 thrilling Rail journeys that will force you to book tickets:

This can be once in a lifetime experience for all who are in love with oceans. This rail-route is one of the two routes to reach the Pamban island. The train moves at a pace slower than even a cycle which makes one feel the moment. This engineering marvel can be one,s breath-taking experience where one can see man-made things and nature together in perfect symphony.
This six-hour journey is power packed with all the beauty Himalayas have to offer. This UNESCO heritage site has a lot of things to serve. It goes through 107 tunnels and 864 bridges which can leave anyone awestruck. The route is brimming with Oak and Deodar trees accompanied with chirping birds around ,which makes this journey more of poetry.
I bet when Shahjahan said "gar Firdaus baroye zameen ast, hami asto, hami asto", his foresight would have taken him to this journey. During this journey, you can witness Asia's longest Pir-Panjal tunnel. The whole landscape of Kashmir can be seen and praised while traversing this route. This snow-clad journey can make anyone fall in love with snow and of course Kashmir.
Experience this steepest railway track in Asia that'll make your heart go 'chhaiya-chhaiya'. You guessed it right, this is the track where SRK made us groove.
This engineering glory provides you with umpteen sights to behold. In this 3hr journey, you'll encounter hills, rivers and the 'Queen of the mountains'- Nilgiris. Book your tickets in advance with BTS for a hassle-free journey.
This architectural wonder is the WORLD'S HIGHEST RAILWAY BRIDGE, this one is supposed to be starting from May 2019 but still, people go around to see the spectacular views and the serene Chenab. River rafting is another thing that is also available in this location.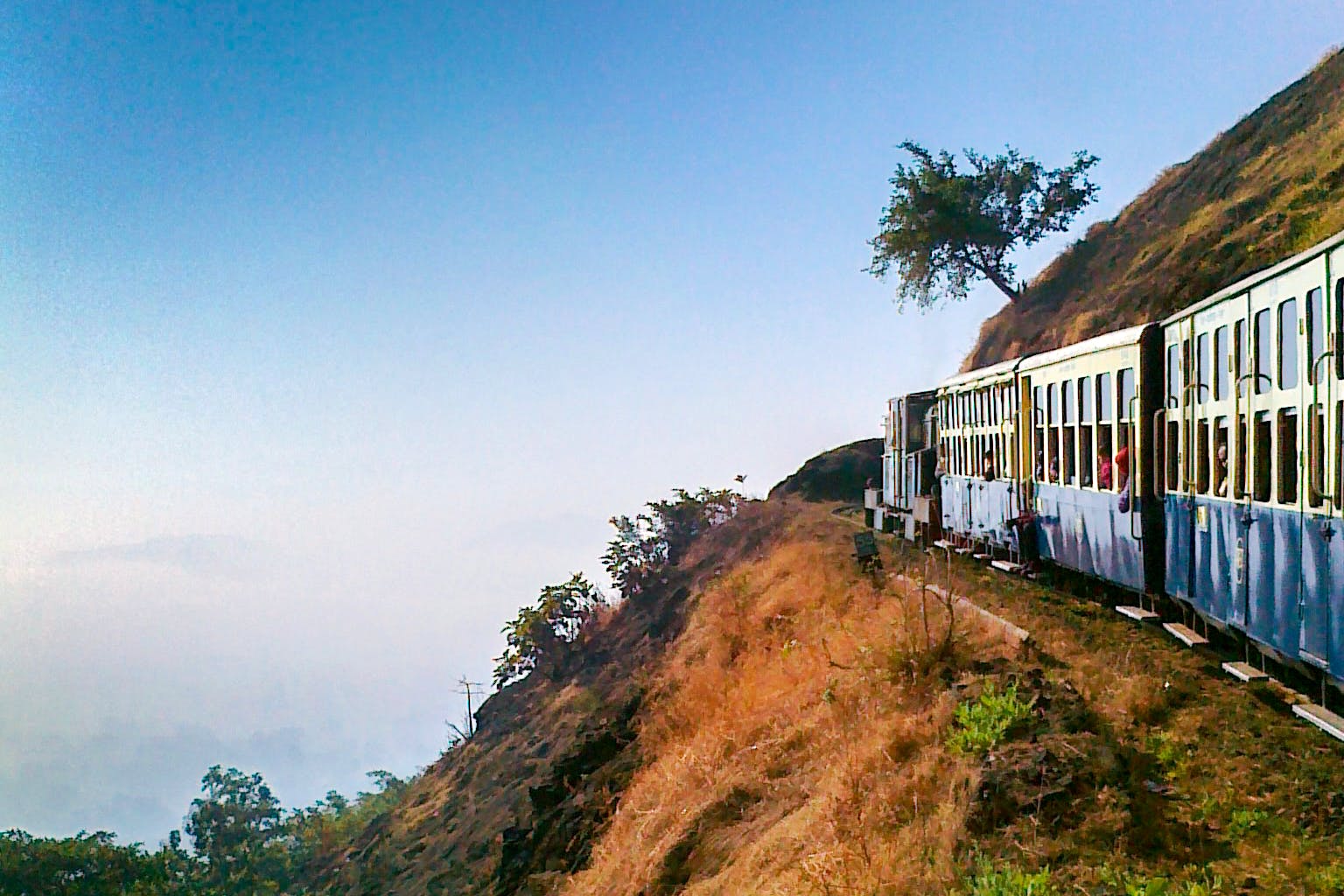 This narrow-gauge railway runs through Maharashtra. This 21km journey from Narel to Matheran offers us fecund forests and eye soothing greens and blues. The toy train takes several turns including the steeper ones and 'ghats' in the journey make it even more exciting. This can be a thrillsome experience for all age groups.
This whole journey of 738kms through Maharashtra, Goa, Karnataka and Kerala is a wonderful ride. This should be in check-list of all nature lovers. The terrain of the west coast of India is completely covered by this route. Whether it is famous Dudh-Sagar falls or the paddy fields of Kerala or the coconut trees enroute, they all will not let leave the window seat!
DARJEELING HIMALAYAN RAILWAY
This joy ride that begins from New Jalpaiguri and ends at Darjeeling will make you travel back to the British era. Here one can see markets, houses alongside the tracks, adding onto the experience. The train also stops for 30 minutes during which passengers visit Darjeeling Himalaya Railway museum. This journey provides the insta-worthy pictures of mountains and hills which should not be missed.